Home of mental health, recovery and wellness
We are in the midst of an urgent public-health crisis, what with the devastating decline in mental heath, increase in suicide and substance abuse, and the number-one cause of death among 18–45 year olds being overdoses.
I believe we should all be better able to navigate the web of complexities when it comes to mental-health and addiction services.
The challenges to find and receive care, manage stress, and work with the team uniquely suited to treat the challenges ahead of you can be overwhelming.
Time is of the essence, and we can help. You would hire an attorney for a legal matter or an accountant to do your taxes, so why would you travel the road of your mental health alone?
"Dr. Hallerman's book is unflinching raw storytelling and experience, strength and hope honed by her deep seeing and learning. What I have learned and been helped by Dr. Elisa Hallerman to learn, is that in the end, it's about our Soul… Hallerman is a crucial voice for these unprecedented times.
"In this vividly written, page-turner of a memoir, Dr. Elisa Hallerman depicts how neither drugs nor glittering Hollywood glamor could satisfy her spirit's longing for true freedom. With unsparing honesty, she chronicles her own soul's journey home to itself from the depths of trauma and addiction, now enabling her to guide many others on their own path to liberation."
"A fearless, inspiring memoir peppered with some of the most insightful, soul-filled recovery wisdom you'll ever encounter. We could all use a little Soulbriety!"
"Soulbriety is a must-read for anyone committed to their own recovery and the people who love them. Elisa beautifully combines her addiction expertise with her own personal recovery to inspire and guide the reader. As a leader in Recovery Management, she is the perfect guide for individuals and family members as they navigate the path to recovery."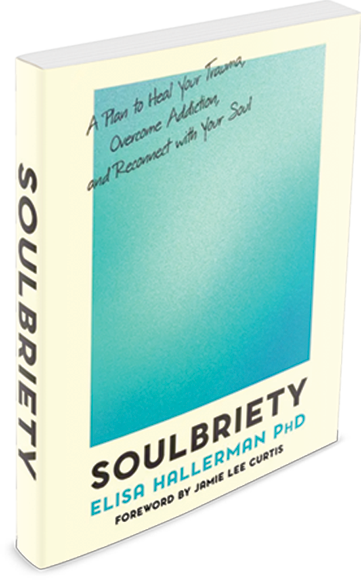 A high end concierge collaborative experience designed to organize and integrate mental health, behavioral health and primary care treatment options. We use a sophisticated framework that maps out the root cause of the client's symptomatology.